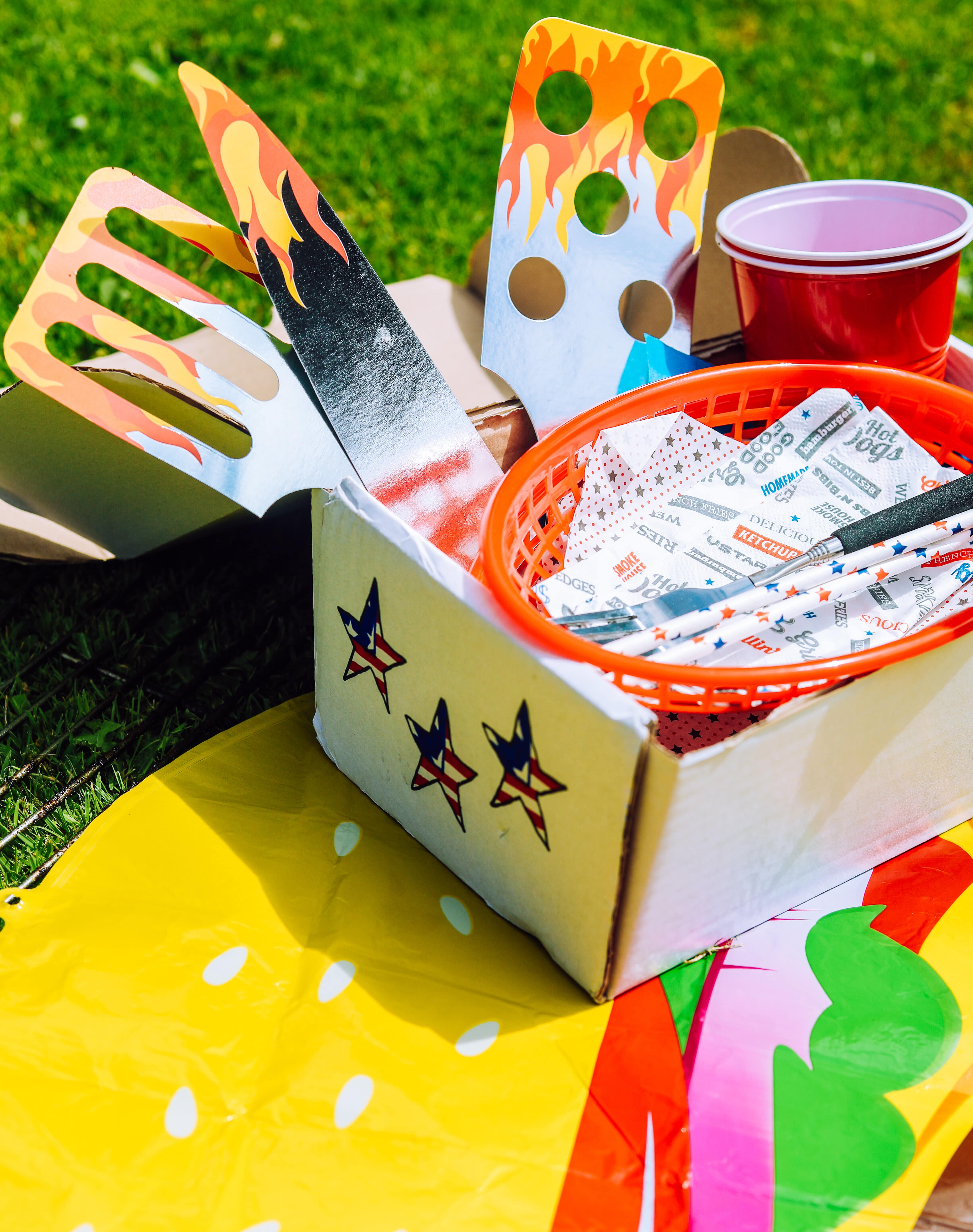 How exciting! Here's our July Box ready to rock'n'roll! 
- 2 American style food baskets
-2 Classic American Cups with paper star straws
- Matching napkins and paper liners
-A huge hamburger balloon which can be used with helium or you can blow it up yourself
-An array of blue, white and red balloons
-BBQ Bunting
And for the first lucky folks to@order a giant extendable form for the bbq!!
As always tag us @PartyInthePost on Instagram to be in with a chance of winning amazing prizes!